My first ever book tag!
"First ever" for many reasons: chief of which is the fact that I am actually two stacked sacks of potatoes wearing a trench coat and procrastinating as a performance art, and least of which is that every ounce of said procrastination has been jolted out by the fact that my first blog anniversary is in roughly three months (I think) and there was just no way for my mind to accept the possibility of not contributing at least one book tag.
This one seemed very agreeable and super fun so here we go!
✨ 1. Which book, most recently, did you not finish? 
A Court of Frost and Starlight by Sarah J.Maas
Now before you guys come for me, please consider that I have been made to endure a lot of difficult stuff lately… for example I've had to get out of bed for several hours every day this week and be a functioning member of society. I'm sure there has been an exact moment in time when I thought with all my heart I could never hate this series but I've proven myself wrong. But hey, if you're a fan of this series, I am thrilled for you. I, personally, have broken up with positivity a long time ago and she's posting about all the fun she's having with her new girlfriend on Instagram while I'm under my duvet watching endless vine compilations.
✨ 2. Which book is your guilty pleasure?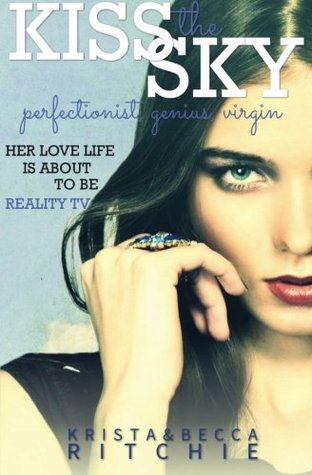 Kiss the Sky (Calloway Sisters #1) by Krista & Becca Ritchie 
This is my literary version of watching the Kardashians. There's just something about the motley collection of these over-dramatic, sometimes downright unrealistic, and oftentimes treading on overwhelmingly ridiculous individuals which makes up the core of this series that makes it almost possible to forgive the cast for being, well…all the aforementioned things.
Also, this is just my personal opinion but—how do I phrase this delicately—fuck the concept of "guilty pleasures". Just read what you want, like what you like, and if someone has a problem with it, they can, as the French say, fùck off.
✨3. Which book do you love to hate?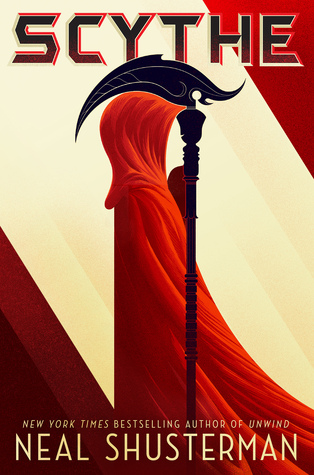 Scythe (Arc of a Scythe #1) by Neal Shusterman 
I don't think I've dreaded picking up a book I was reading until this one. You know when Luke Skywalker did a couple days of exercise and was like, "actually I'd rather go die in a war"?? I felt that to the deepest layers of my soul. Anyway, I dislike this book with such a passion that a part of me still wonders if it must be love. Perhaps our "love" part in this hate-to-love romance will manifest itself in the sequel!
✨ 4. Which book would you like to throw into the sea?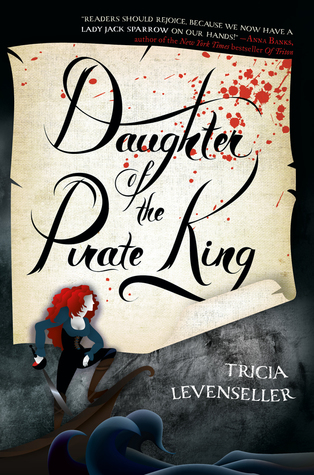 Daughter of the Pirate King by Tricia Levenseller 
I have such fond memories associated with this book. Most significant is when I've been called a "close minded liberal" (note the superb oxymoron—emphasis on moron) for saying that if a fictional world could have mermaids and pirates, it can also have people of color and queer people with interesting storylines and not just a few sprinkles to advance the plot of their straight white counterparts. I suppose the commenter's intention was to tear into my psyche, but little do they know, I have an Arab mom, I've been called worse for leaving the stove burner on.
✨ 5. Which book have you read the most? 
Simon vs. the Homo Sapiens Agenda by Becky Albertalli
There's such a homely feeling about this book that I could never describe. This was the very first lgbtqia+ book that I've ever read. I was 16 and forever I will associate this story with the genuine feeling of connection, the comfort of realizing your experiences are universal, and the loveliness of knowing that you have a community. This book is my safe place and I've read it three times now.
✨ 6. Which book would you hate to receive as a present? 
Harry Potter and the Cursed Child
Just….please erase every trace of this book's existence from my mind. I'm being haunted.
✨ 7. Which book could you not live without?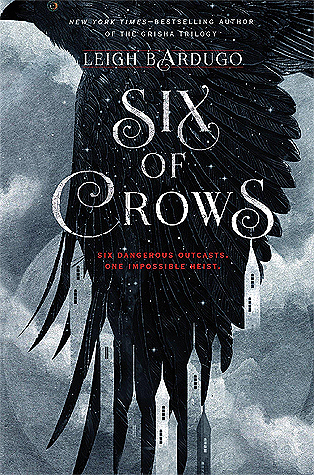 Six of Crows (Six of Crows #1) by Leigh Bardugo
I pretty much divide up my life by which obsession was taking over my life at the time and I often go through phases with fandoms. Except with six of crows. I'm never not obsessed with six of crows. I will never be. This book is it for me.
Also, kaz brekker? I love him. I fucking love him. I love him and every version of him (except a few). but I love him. I just, love him so so much. I want him to be happy and to find light at the end of whatever darkness he is facing and for it to be warm and embracing and as nurturing as the sun. because I love him. I love him so goddamn much. I love kaz brekker.
✨ 8. Which book made you the angriest?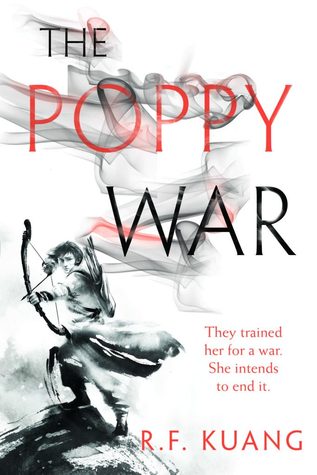 The Poppy War by R.F. Kuang
First of all, this is inarguably one of the BEST books I've read this year. But you know what snagged at me the most? Waking up to the gruesome horrified realization that the author's depiction of the war between Nikan and Mugen was strongly influenced by the Japanese invasion of China in the 1930s, and specifically the Nanjing Massacre (also known as the Rape of Nanking). There's sadly nothing too far-fetched or too unbelievable about the horrors in this book and I just can't hold the reality of it all in my head without stirring a war in me between grief, disbelief and utter anger.
✨ 9. Which book made you cry the most? 
More Happy Than Not by Adam Silvera 
I wish you could physically bottle your feelings and all your tears for authors and mail it to them so they'll know just how much they've fucked you up.
I think Adam Silvera's mail box would be overflowing.
✨ 10. Which book cover do you hate the most? 
Wildcard by Marie Lu 
Look, I don't know who hurt this cover and made it so vengeful but you demons need to stop doing Marie Lu dirty like this.
Hideo deserves better. I think we can all collectively agree that he's been through enough!
---
Like I said, this was super fun and if you're reading this, consider yourself tagged!