A MEME BOOK TAG! 
Now, I don't know where I would be as a person and in society without memes.  ½ of my conversational skills consist of memes (the other half is spread unevenly between an ungodly amount of exclamation points, aggressive keysmashing and correct grammar when I'm engaging in internet discourse or sending an email to an adult). No seriously, I express all three of my emotion in single memes presented without commentary. In fact, I can't wait for someone to fall in love with me so I'll finally get to use those cheesy memes I've been storing for my future significant other…..whoever you are, get ready to receive a 5Go zip file full of memes about love!
So you now have a somewhat faint idea as to why this book tag is firmly inside my circle of interests! Credit goes of course to my dear friend and fellow bisexual disaster Seggy, the original creator of this tag! This was fucking brilliant. Thank you for tagging me!
➽ 1. YEET – which book would you yeet out of existence?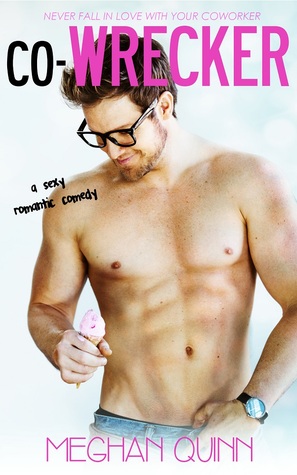 I genuinely don't know how I still allow NA to disappoint me when my expectations are literally….rock bottom? I finished this book and hoped to God I wouldn't die that same day because I have read the words "sturdy tits" a lot and I didn't want that to be my legacy. In case you're wondering, that's an actual endearment the love interest uses for his girlfriend—who also happens to be his co-worker—which is coincidentally the first thing he blurted when he saw her….chest. This lovely encounter later blossoms into a splendidly heterosexual romance…instead of, you know, a law suit.
Look, this book has a really high rating on Goodreads so maybe it's me! Maybe I'll just never relate to straight people!
➽ 2. CRYING KIM K – which book gives you lots of feelings?
Bright We Burn (The Conqueror's Saga, #3) by Kiersten White 
I'm a sensitive bitch; a lot of things give me lots of feelings. But this trilogy? God. I can't possibly convey what reading a series that centers queer Muslim characters meant to me or come even close to describing the quaking moment of recognition, the shock of the familiar and how it all felt like being held close in a dimly lit room and being told "I see you, I'm proud of you and I'm rooting for you." In a time when our community still gets little to no representation at all in the media, seeing myself in these characters was truly a cathartic experience. And for that, I honestly feel like I should have a whole separate heart for loving this series because it's an entire different feeling than anything I feel for everything else.
➽ 3. AMERICA, EXPLAIN – favourite book set outside the US?
The Lady's Guide to Petticoats and Piracy Montague Siblings, #2) by Mckenzi Lee
This book thrusts its characters into a whirlwind of a quest, as unexpected as it is dangerous, that spans all the way to the Northern coast of Africa and leads them to the unrevealed secrets of the Atlantic, and I loved it. I'm totally using this as an excuse to profess my undying love for Simmaa "Sim" Aldajah, one of the main characters and a black Muslim Hijabi kickass pirate!
➽ 4. RIP VINE – your saddest character death?
Sirius Black from Harry Potter and the Order of the Phoenix by J.K. Rowling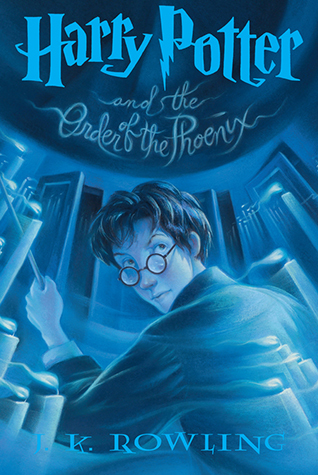 There will never come a point in my life where I will stop mourn—you know what? I don't want to talk about this. It might have happened but that was years ago and therefore not real. On a completely unrelated note, can you believe that at this very moment – this VERY moment – Sirius Black is alive and smiling and spending some quality time with his family in the home they made together?
➽ 5. WHAT ARE THOSE? – a book that left you confused?
A Summary of This Book: you are going to be thrown into emotional chaos, lose your mind, and also fuck you lol.
➽ 6. BIG DICK ENERGY – favourite character with BDE?
Mia Corvere from Nevernigt by Jay Kristoff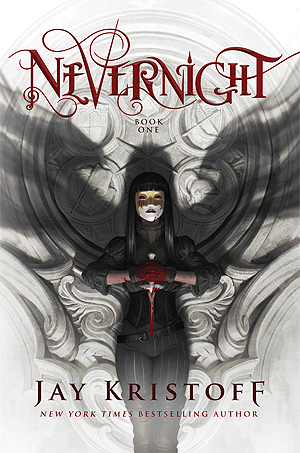 God. Mia radiates the biggest BDE, which could be both translated into the commonly known "big dick energy" or "bisexual disaster energy". Both fit her character so handsomely. Anyway Mia could seriously unhinge my jaw and drag my body to the ocean like a kraken and I'll probably thank her…
➽ 7. I WON'T HESITATE BITCH – favourite book with a morally grey protagonist?
VICTOR VALE. I swear my life is just one unattainable sort of morally mediocre fictional character after another. No really. If the character in a book wears all black and is seemingly selfish and only in it for themselves UNTIL they're dragged kicking and screaming into caring about certain people…then congratulations my good sir I am now yours.
➽ 8. MOVE, I'M GAY – favourite book featuring a lgbp+ romance?
Carry On (Simon Snow #1) by Rainbow Rowell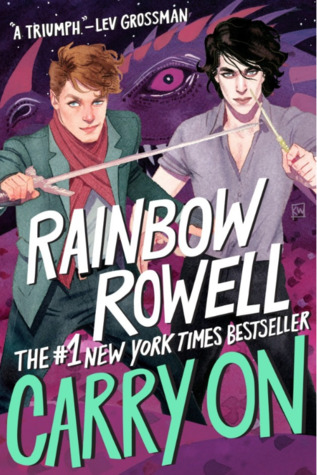 My first two picks were: Mia & Ash, Radu & Cyprian from the aformentioned Nevernight series by Jay Kristoff and The Conqueror's Saga by Kiersten White, but for the sake of avoiding repetitiveness, I'm going with a third pick: SNOWBAZ.
Listen, shipping the (ง︡'-'︠)ง character with the (◡‿◡✿) character is the reason I was put on this earth. The universe was assembled from nothingness so I could witness the stoic and cool person of an otp get so flustered when their lover just like, looks in their general direction and just overall be so in love with them that they could cast an incredibly difficult spell that requires true love to work. Also, let's make it clear that the whole-hearted, good-natured and angst-ridden pining filled with lovesick gazing and chest aching and fluttering touches is my literal endgame. So, really. This was a no-brainer.
➽ 9. STREET SMARTS – favourite book featuring a protagonist whose strength is their intelligence?
The Wicked King by Holly Black
Jude fucking Duarte. [insert the "you're the only bitch I've ever respected in this house" gif meme] I am so fascinated by her character. There's such a flow and power to her that is so arresting to read about and I love it. Homegirl went from a defenseless mortal girl in a world of faeries who hated her to a king-maker who holds every string attached to the throne. I think we should all take a page out of Jude's book and be the villains we were all born to be. Let's stop waiting for someone to come along and corrupt us and succumb to the darkness ourselves.
➽ 10. ALEXA PLAY DESPACITO – character death you were happy about?
Evelyn Hugo's shitty husbands from The Seven Husbands of Evelyn Hugo by Taylor Jenkins Reid 
I want to be as motivated and focused in university as Evelyn Hugo was in continuing to flourish after all of her 7 divorces and getting richer than all of her 7 husbands combined…. then spend the rest of her days frolicking in sun hazed fields of butterflies and dandelion clocks with her wife. Thank you for coming to my Ted Talk.
➽ 11. THEN PERISH – a book you DNFed?
A Court of Frost and Starlight (A Court of Thorns and Roses #3.1) by Sarah J. Maas
I DNF books like it's a performance art. I just think life's too short and sometimes your time is better spent watching "vines that cured my depression" compilations on YouTube! This book is just a recent example. ACOFAS suddenly went anal (literally) and that was the last straw. I couldn't do it. I wasn't strong enough.
➽ 12. KERMIT SIPPING TEA – a book that makes a statement?
Girl Made of Stars by Ashley Herring Blake
Girl Made of Stars is a powerful tale of betrayal and a vital primer on rape culture that will make you want to look away. But we can't. If we don't look, we are just more people in the cyclical machine, keeping rape culture churning through our society. The closer we look, the more we see. It's a book that hammers at the fact that neutrality has only ever helped the side of the oppressor, never the victim. We must always take sides. Silence encourages the tormentor, never the tormented. We are all accountable for what happens in our midst. Standing by in silence is an act of complicity but speaking the truth, even when it's costly and may brand you a whistle-blower or betrayer, is an act of bravery. Everyone needs to read this book.
➽ 13. SAME HAT – the character you relate to the most?
Aled Last from Radio Silence by Alice Oseman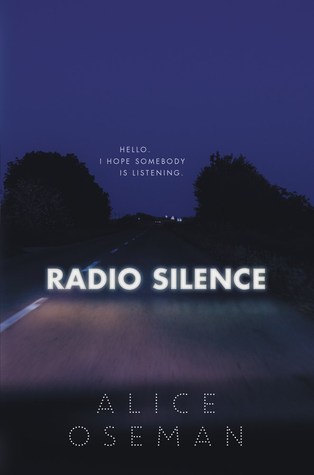 I don't think I've ever related to a character like I did Aled Last. His journey as he realizes his potential and how vital he is to the things he cares about and how much he contributes to the things he's passionate about, as he begins to learn to not let anyone make him feel self-conscious about the different ways he expresses himself and stop oversimplifying the effect his existence has on every single thing he interacts with. His struggles with depression, anxiety and the concept of accepting his friends' help vs. feeling like he's blackmailing them into being nice or feeling sorry for him and the feeling of stagnation that's often rooted in it. His life growing up with abusive parents and measuring his strength by how much pain he can endure. It all felt so incredibly, achingly familiar to me. It's a story that affected me in ways I could never put into words.
➽ 14. OH WORM – a book you didn't expect to love?
Wild Beauty by Anna-Marie McLemore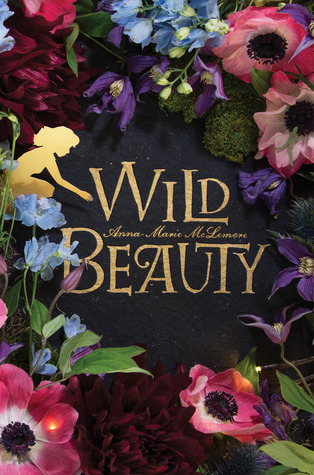 This is a story about queer women of color who love their lovers out of existence and grow flowers that never keep to where their hands put them & soft boys who appear from nothingness to relearn the letters of their names in an alphabet that's constantly changing. It's such a wholesome story that both broke my heart and held it inside me. I never expected to love it so much but I do. So goddamn much.
➽ 15. SHREK – favourite book featuring mythical creatures?
The Abyss Surrounds Us by Emily Skrutskie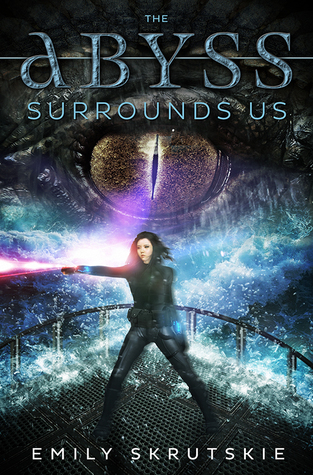 I love the concept of characters who have a seemingly vicious animal that is actually really soft and gentle and just wants to be petted. How is it 2018 and we each still don't have at least those tiny little dragon pals that the triwizard champions drew from that bag in harry potter? just how hard would it be? what are we putting our money into? space exploration? that's it. I don't want another man on the moon until I have a dragon pet!!
---
This was so fun and I recommend doing it and following Sage because he's an A+ human being!!
Tagging:
May| Lily | Mel | Jamieson| Elise | Scrill | Ally | Alienor| Vicky | Fadwa | Julianna |Laura