me at the beginning of October: I am going to read 20 books this month
me @ myself right now: why the fuck u lyin….. why you always lyin…. mmmmmmmMMMMMOH MY GOD STOP FUCKIN LYIN
Well, friends. For someone who loves books, I sure do spend a lot of time not reading them… No, seriously. I'm just being hard on myself. I did manage to read FOURTEEN books out of the twenty that I've planned and you know what? *stares at myself in the mirror* good job you funky little gay!
I believe I could have read more since it was fall break, but I went home to Morocco to visit my family which I haven't seen in over a year (cons of being a broke immigrant college student) and it's times like these that I wish I was physically capable of reading while being in any sort of moving vehicle, but I can't do it without feeling like someone took a baseball bat to my skull. And as great as it would have been to fully embrace hermitage and read as many books as I can…I missed my family and I wanted to spend some quality time with them. Also, the immense healing power of Moroccan food can never be overstated and I had to eat my fill before I went back to mindlessly gulping half-cooked pasta and ridiculously over-priced French baguettes.
Anyway, the compulsive need to overshare strikes again. Let's talk books!
Without further ado, here's what I read in the month of October: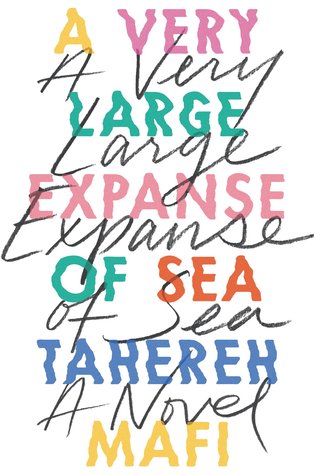 ➵ A Very Large Expanse of Sea by Tahereh Mafi  🌟🌟🌟🌟🌟
Y'all mind if I cry because if you'd told 16 year-old me that one day I'll read a NYT best-selling book where a Muslim Hijabi teen gets her own coming of age story and her own big romance instead of being the token (stereotyped) minority character or some cultural prop used only to further the writer's favorite white girl, it would have made a world of difference.
➵ Every Heart a Doorway (Wayward Children, #1) by Seanan McGuire 🌟🌟🌟
If you want to contact me, please reach out to my spirit via astral projection whilst I'm daydreaming about finding my own doorway into a magical realm and kicking off a series of events that will eventually lead me into an eery boarding school with oddball people from different ethnicities and with differing sexual orientations!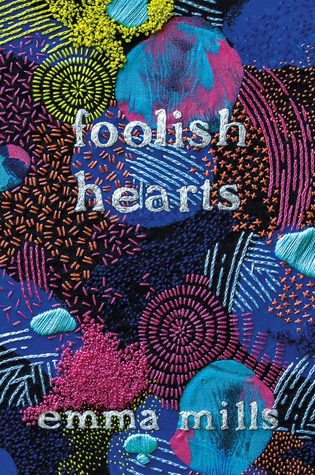 ➵ Foolish Hearts by Emma Mills 🌟🌟🌟🌟🌟
This book was like a face mask for my soul. And I think it could really use an extra page or two. Scratch that, maybe it's me, I just need more pages of:
✨ girls loving girls
✨ platonic displays of affection between boys
✨ siblings bonding over their shared love for video games
✨ just god-tier relationships in general
✨ boy bands and Shakespeare plays
✨ a game of fuck, marry, kill where Voldemort surprisingly doesn't get killed
✨ and a wholesome romance that made me painfully aware of the lack of cuddling I'm experiencing right now.
➵ An Absolutely Remarkable Thing (An Absolutely Remarkable Thing #1) by Hank Green 🌟🌟🌟🌟
Not to start a family feud but I picked up this book solely because I've grown tired with John Green romanticising the white heterosexual nerd's quest for the perfect woman whom they win by using the longest most pretentious words possible, and I was very curious to read his brother's work.
And what do you know….I actually liked it.
➵ The Dreadful Tale of Prosper Redding (The Dreadful Tale of Prosper Redding #1) by Alexandra Bracken  🌟🌟🌟🌟
This book was all about witchcraft and demons, blood-soaked contracts and centuries-old curses which is all contained in the spectrum of this month's spooky theme and I loved it!
Plus, the concept of being possessed by a demon who not only helps you with your mythology homework and takes over in P.E classes but also speaks exclusively Shakespearean and makes commendable (if doomed) efforts at speaking millennial yet comes off as an old jaded relative commenting on a Facebook status sounds pretty rad. Imagine walking around everywhere talking to it like, "ho th're, demon! t's me, thy boy!" I'd pay real money for that to be my life.
➵ The Astonishing Color of After by Emily X.R. Pan  🌟🌟🌟🌟🌟
This book made me CRY.
C: cry
R: right now I'm going to cry
Y: yeah that's right I'm crying
➵ Pulp by Robin Talley  🌟🌟
It is with such a heavy heart that I must announce that I'm feeling sapped of any motivation to read this book so I'm calling it a DNF at 65%. It wasn't bad book at all. I just wish I was all-consumingly passionate about it.
➵ If We Were Villains by M.L.Rio  🌟🌟🌟🌟🌟
If reading this book doesn't make you want to get with a very tight-knit group of morally questionable Shakespeare devotees with an unhealthy obsession with aesthetics, and together you try to cover up a murder one of you committed, then who even are you?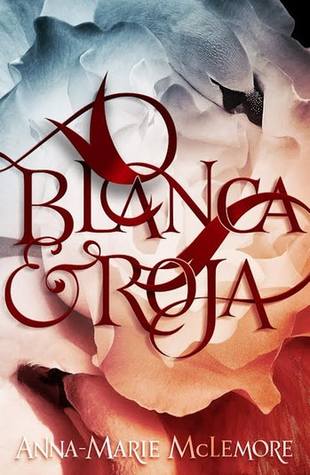 ➵ Blanca & Roja by Anna-Marie McLemore  🌟🌟🌟🌟🌟
A queer latinx retelling of Snow White & Red-Rose. SO GOOD. You know those moments in studio ghibli films where the protagonist is lying in a breezy field with wildflowers all around and big puffy clouds overhead? that's how my heart felt after reading this book.
➵ The Gentleman's Guide to Getting Lucky (Montague Siblings, #1.5) by Mackenzi Lee   🌟🌟🌟🌟🌟
I LOVE MONTY AND PERCY SO MUCH. Also, reading this novella is all fun and games until it makes you achingly aware of the lack of cuddling you're experiencing in your life.
➵ The Brilliant Death by Amy Rose Capetta   🌟🌟🌟🌟
someone: hey
me, busy being emotionally invested in this 19th century mafia story featuring genderfluid shape-shifters, an amazing queer romance and an iconic & unabashed obliteration of the concept of gender binary: shhh please be quiet
➵ Beneath the Citadel by Destiny Soria 🌟🌟🌟🌟
If you're looking for a fun & unputdownable heist book with a multi ethnic group of rebels consisting of plus-size ace girls and bi boys teaming up, despite nigh-impossible odds, to achieve the unachievable, featuring also the most wholesome friends-to-lovers gay romance and the most nerve-wracking ending, SMASH THAT WANT TO READ BUTTON.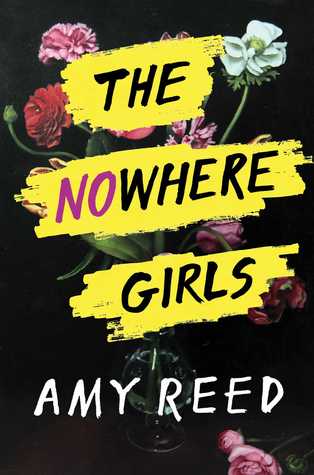 ➵ The Nowhere Girls by Amy Reed 🌟🌟🌟🌟🌟
This book made me realize how much I love girls, both in a feminist way and in a gay way. Also, from the bottom of my heart, I hate every single man who's ever made a woman feel unsafe. I hope you're all experiencing shit.
➵ The Lost Sisters (The Folk of the Air, #1.5) by Holly Black 🌟🌟🌟🌟
Actual footage of me reading Taryn's half-baked justifications:
Now, onto November!
The amount of self control it took me to cut down my TBR to ten books only was almost too painful to bear. BOOKS KEEP COMING OUT AND THEY NEVER SEEM TO STOP DO THEY???
Real talk, though: I don't know why I bother with planned TBRs when I'm aggressively a mood reader. Are we going to read new releases this month or will it be that one series I was obsessed about when I was like, twelve and was suddenly overwhelmed with nostalgia for? I DON'T KNOW! Spin the wheel! Maybe it'll just be fanfics for thirty days and me drowning in bitterness because they don't count towards my goodreads challenge! LITERALLY WHO KNOWS!!
Me? constantly indecisive? Why, yes!
Anyway, here's my tbr for this month of November!
➵ The Tiger at Midnight (The Tiger at Midnight Trilogy #1) by Swati Teerdhala
➵ Foundryside (Founders #1) by Robert Jackson Bennett
➵ Circe by Madeline Miller
➵ Darius the Great Is Not Okay by Adib Khorram
➵ Sawkill Girls by Claire Legrand
➵ Skyward (Skyward #1) by Brandon Sanderson
➵ We Set the Dark on Fire (We Set the Dark on Fire #1) by Tehlor Kay Mejia
➵ Small Spaces by Katherine Arden
➵ Give the Dark My Love (Give the Dark My Love #1) by Beth Revis
➵ Truly Devious (Truly Devious #1) by Maureen Johnson
What about you, friends? Any of these books on your read or to-be-read shelves? Let me know and happy reading!