Life is full of disappointments. Take me, for example. I'm a disappointment. But at least, I can think of 8 books that were bigger disappointments than I am.
So, without further ado, let's get into the list!
➽ Hunting Prince Dracula (Stalking Jack the Ripper #2) by Kerri Maniscalco
RATING: 🌟🌟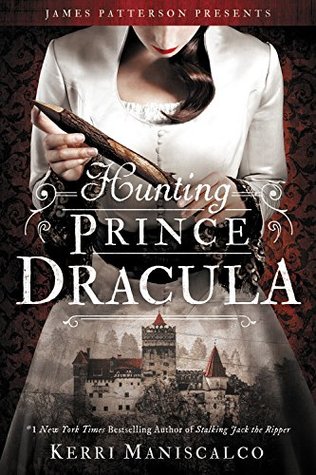 Shoutout to me for making it through this book! This was so…mediocre. If you want  a better substitute for humor, mystery and general fulfillment: Buzzfeed Unsolved.
➽ Everless (Everless #1) by Sara Holland
RATING: 🌟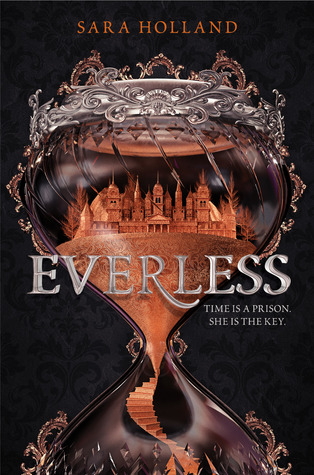 I can't overstate just how much I don't care about this book. I remember looking at everyone's 4/5 stars reviews and wondering if maybe we all truly live in different realities and the internet is the only commonly shared space which doesn't change across universes…because how is it possible to have such astronomically different attitudes towards a thing unless we've read different versions of it? Don't get me wrong! I'm happy for y'all! But when I die and my life flashes before my eyes, 30% of it is just gonna be me staring at walls and wondering what the hell had I missed. No seriously, you know those renaissance paintings where people always look completely bored and disinterested through whatever significant scene they're depicted in? Actual footage of me reading this book.
➽ The City of Brass (The Daevabad Trilogy #1) by S.A. Chakraborty
RATING: 🌟🌟
I'm less of a person and more of a physical manifestation of how much this book disappointed me. It's like my personality has been factory reset and whenever I think about this book, I just want to go out into an empty field and scream for about an hour and generally just give in to the brief privilege of hating myself for harboring so many expectations. I had so many issues with this book, from pace to characters to the Islam representation. It was just a mess.
➽ Children of Blood and Bone (Legacy of Orïsha #1) by Tomi Adeyemi
RATING: 🌟🌟
I didn't really like this book but no matter, it has served its purpose which was introducing me to Amari so thanks for that I guess. It wasn't a terrible book, I was just a horrible hollow kind of indifferent towards it. My heart was itching for an experience that I just didn't get.
➽ Wildcard (Warcross #2) by Marie Lu
RATING: 🌟
When I die, I want Marie Lu to lower me into my grave so she can let me down one last time. Finishing this book was a personal achievement but you can't really brag about that at dinner parties. It's just…the kind of book you read, and it fills you with the wrong things: you use a lot of energy to get through each chapter, and in the end, you feel emptier and less comfortable than ever. Which is sad, because I LOVED Warcross and my review of it did not age well at all lol.
➽ Pulp by Robin Talley
RATING: 🌟🌟
It is with such a heavy heart that I must announce that I felt sapped of any motivation to read this book so I had to call it a DNF at 65%. My initial excitment at Pulp's premise (a queer historical fiction that's "a celebration of 1950s lesbian pulp fiction") quickly dissolved in a haze of total indifference within the few first chapters. I couldn't fully immerse myself in the story due to its slow build, lack of major plot movement and insufficience in characterization, its struggle to carry an onerously large web of interpersonal relationships and long, lonely stretches of thin motivations and unintriguing narrative details.
➽ The Kiss Quotient by Helen Hoang
RATING: 🌟🌟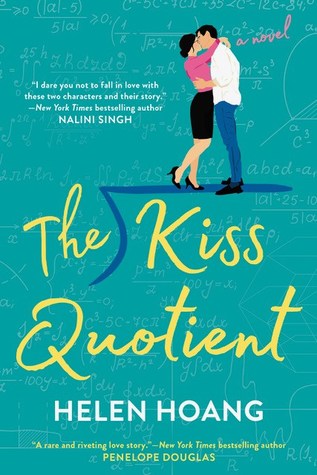 This book might have turned out to be a disappointment but at least it's not a Percy Jackson movie. I really wanted to love this book. It seemed great for the first half but the ending felt trivial, almost mocking the seriousness of the rest of the book. Plus, I can't shake off a fizz of uneasiness with the way many things have been dealt with. I promise I'm actually going to write A FULL COHERENT REVIEW very soon because boy do I have a lot to say….
➽ Once & Future (Once & Future #1) by Amy Rose Capetta and Cori McCarthy
RATING: 🌟🌟🌟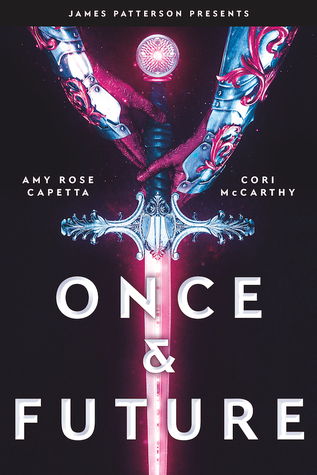 I think the core thread of my dissatisfaction with this book is that I'd been braced for a surge of wonder, and expecting it to be wrenching, but it just…wasn't. There were an awful lot of other bits to quibble over, and my enjoyment of the story kept bobbing under their weight. This book had an AMAZING premise (it's a queer and inclusive adaptation of the Arthurian legend that turns over ideas about oppression, about classism and capitalism…seriously, AMAZING) but I unfortunately felt like it didn't quite commit to its potential. I'm really sad about this, but please don't let my personal opinion discourage you for giving this book a chance, you might like it better than I did!
---
I know that I'm basically 80% human and 20% bitterness but I was pleasantly surprised to discover that the list isn't actually that horrendously long. I've been so fortunate to read so many great books this year, some of which became my absolute favorites, and I'm really excited to make a post about that list! I intended for it to originally feature ten books but there are SO MANY MORE I also want to talk about, so long story short….I AM STRUGGLING. AND I DON'T WANT TO LEAVE OUT ANY OF MY CHILDREN.
What about you? Which books didn't quite live up to your expectations and you're still bitter about it? 👀