Me, struggling to hold all my overflowing love for these books in my tiny grinch arms: where the hell do I put all this?
Not to curse myself but I'm so content with 2018 in terms of reading. Everything else? Well, if the technology from Eternal Sunshine of the Spotless Mind existed, I would use it to wipe every trace of this year from my consciousness. But, alas…
I was initially going to do a "TOP 10 READS OF 2018" but making the conscious decision to leave out some of my favs seemed too emotionally taxing to contemplate and so here we are! This post is going to solely center around my favorite books that were released this year, and I have another post coming that will feature my favorite backlist books and also some of my favorite 2019 releases and I'm really excited for that!
But before we get into this list, I want to give some shoutouts:
Shoutout to all the series I've started this year and didn't finish…It's not you, it's me. I have commitment issues. I still love you, though.
Shout out to all the books I missed out on because someone decided to give you bad covers. I'm so sorry, I wish things were different so I could love you.
Shoutout to all the unread books on my shelves. I'm sorry you're stuck with an idiot who buys a bunch of books that she has nowhere to put and no time to read.
Shoutout to me for being a reader because that's literally the only interesting thing about me.
Shoutout to my friends with whom I don't feel weird about sending an essay length text screaming about my favorite fictional character. You're the real MVPs.
But, mostly…
Shoutout to all the diverse and inclusive books that allowed me to see myself and my community reflected on the page and told me that I deserve to take up space in the world, that I deserve to be represented and valued and celebrated. Thank you.
Now without further ado…(You can click on the title to read my full review!).
➽ The Poppy War (The Poppy War #1) by R.F. Kuang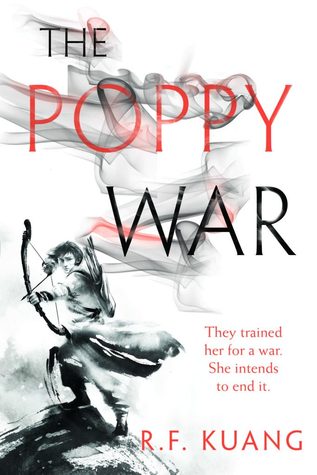 A really good book has a beginning, a middle, and then it absolutely ends you. The Poppy War is a really good book. Equal parts heartbreaking, and thoroughly satisfying, this is the fantasy novel I feel I've been waiting two lifetimes and a half for. So clear your schedule before picking it up—you won't want to put it down! (TW: violence, sexual assault, rape, self-harm, drug use.)
➽ Sadie by Courtney Summers
Sadie splintered in my heart, and I'm sure the author meant it to. I finished it, shivering with a chill inside me that nothing could possibly drive away. It's been days and I still can't swallow past the unaccountable lump in my throat. But I guess that's just it—all that is harder to read, proves much slower to heal. (TW: pedophilia, child sexual abuse, parental neglect, mentions and descriptions of substance abuse.)
➽ Vengeful (Villains #2) by V.E. Schwab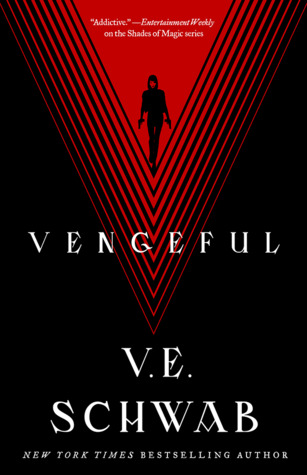 Me, having absolutely no concept of liking things in moderation: I WOULD DIE A THOUSAND FIERY DEATHS FOR THIS BOOK.
I feel like I need to dress up for reviewing this book, to take it in gratitude for a night out in someplace fancy, to offer it drinks. I'm so full of an unnamed wanting that I can't bear it—like whatever I will allow to crawl out of my heart and down my arm and out my fingers isnot enough because I just [clenches fist] love this series SO MUCH.
➽ Muse of Nightmares (Strange the Dreamer #2) by Laini Taylor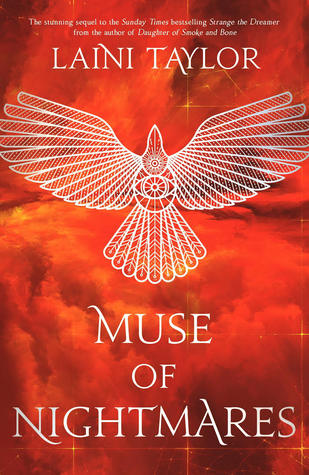 This book holds more wonder and beauty than most places in the world. It's as if the universe decided that it was tired of being so immense, so it compressed all of its complexity and splendor into a smaller form just so it could make everyone around it feel like they were a part of the stars. If you haven't found your way to this wonderful series, please do so now.
➽ A Ladder to the Sky by John Boyne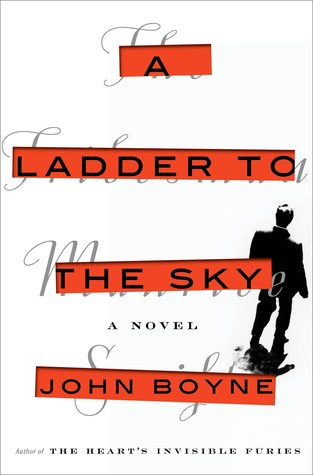 My feelings about this book are flashing like a flipped coin, end over end—hate love hate love—endlessly combining and recombining in the ceaseless effort at making sense. I, personally, love reading books and straddling that fine line between "loving the book" and "wishing you could unhinge your jaw and a swarm of locusts fly out of your mouth to attack the book."
➽ The 7½ Deaths of Evelyn Hardcastle by Stuart Turton
I didn't expect to tear into this book, but I did—there was just so much restlessness in my reading, an urgency to reach the ending. It's been days and I am still so keenly, strangely, extensively aware of explosions still taking place inside my head. Honestly? If Hollywood doesn't turn this into a movie….I will personally riot. (TW: fatphobia, murder, suicide, discussions around rape and sexual abuse, alcohol and drug use.)
➽ The Astonishing Color of After by Emily X.R. Pan
The Astonishing Color of After is the kind of book that guts you, and buoys you, rips out your heart and gives it back somehow bigger. I've been putting off writing this review for many days, because the inside of me still clenches with the memory of what I've read, and I didn't anticipate how hard it would be to keep control of all my tethers long enough to articulate all that's burgeoning within me. I cannot recommend it highly enough. (TW:  suicide, depression, loss of a loved one, depiction of grief, abandonment, racial slurs, and mention of electroconvulsive therapy. Please make sure you're in a good mental spot before you pick up this book.)
➽ Blanca & Roja by Anna-Marie McLemore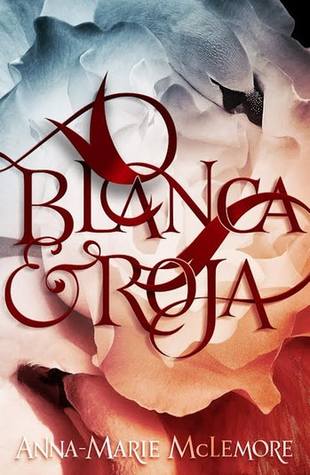 I think I will always be frustrated by my own inability to express how much I love McLemore's books. How much I love her ability to not only dazzle—but to make you believe, your heart rising to so many possibilities. I'm always all too happy to ignore the less poetic reality of the outside world and lose myself to her stories. And I think you will too.
➽ Spinning Silver by Naomi Novik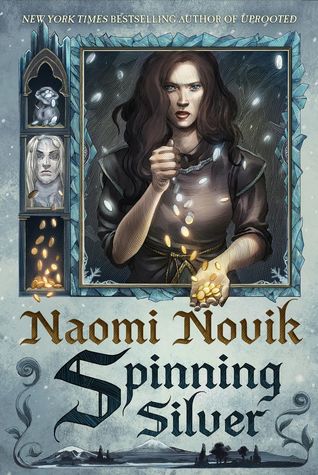 I'm officially giving up personhood to become the ghost of a tormented poet in love with melancholy who sits on patches of moss in the moors and recites bad poetry about how amazing this book is! I love this book so much—the kind of love that is peculiar to inhabiting the perspective of young women with agency and the relationships they form when relying on each other.
➽ Bright We Burn (The Conqueror's Saga #3) by Kiersten White
I love this series so much. The only way I could accurately get across my passion is either in multi-page, overtly dramatic, 19th-century-style rose-scented love letters or just a live footage of me breakdancing while crying for five minutes straight. Also, I want to say this: I can't possibly convey what reading a series that centers around queer Muslim characters meant to me or come even close to describing the quaking moment of recognition, the shock of the familiar and how it all felt like being held close in a dimly lit room and being told "I see you, I'm proud of you and I'm rooting for you."
➽ Girl Made of Stars by Ashley Herring Blake
Girl Made of Stars is the kind of story that pinches and bites—unflinching and powerful. The kind of story that slits you open with the truth and leaves your heart bitter, afraid of everything, and angry at everyone, and so awful at holding all of it within your own skin that the tidal wave of your emotions threatens to drag you out to sea and drown you. There are a lot of things I want to say about this book—they pile up in my throat, so many little buzzing words that I can't release and can't swallow. But they all boil down to this: this is a book you need to read
➽ Aru Shah and the End of Time (Pandava Quartet #1) by Roshani Chokshi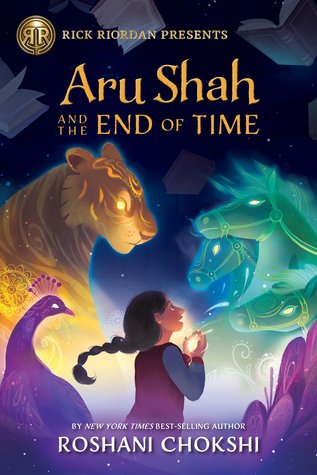 Aru Shah and The End of Time is a tapestry woven together by threads from Hindu cosmology and folklore, and Chokshi has successfully plumbed a lesser-represented mythology and written an immersive world that is described in such exquisite manner and given such a measure of life that it seizes the imagination like a drug. The whole is an uplifting, joyful story that is chock-full of witty banter and pop-culture references that left me in an uncommonly good mood. An absolute must-read!
➽ Summer of Salt by Katrina Leno
My heart has the deep overwhelming desire to be held close in a dimly lit room, covered in blankets while rain is softly falling outside. I picked up Summer of Salt for an enchanting blend of the whimsy and the queer—in both senses of the word—and left with so much more, and for that sole reason, it was perfection.
➽ A Very Large Expanse of Sea by Tahereh Mafi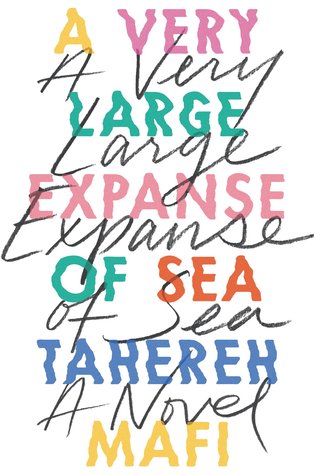 Y'all mind if I cry because if you'd told 16 year-old me that one day I'll read a NYT best-selling book where a Muslim Hijabi teen gets her own coming of age story and her own big romance instead of being the token (stereotyped) minority character or some cultural prop used only to further the writer's favorite white girl…it would have made a world of difference.
➽ Mirage (Mirage #1) by Somaiya Daud
I love this book for many reasons. Least of which is that lately I've been full of the restless, dissatisfied energy that seemed to move into my heart after finishing a book, I've been chasing that particular high you only get from certain rare stories—the ones that make you want to press the book against your chest and try to soak up the gorgeous literature via osmosis, the ones that resonate with you on a strange personal level, like a reminder of a half-remembered memory that was once very dear to you but has somehow been forgotten. And chief of which is the ragged awe of reading something so achingly familiar, a story that feels like home, and the most gentle and glowy emotion in your chest at the knowledge that your culture has found its way into the YA fare and has been brought to an audience who likely would not have known about it otherwise.
➽ The Lady's Guide to Petticoats and Piracy (Montague Siblings #2) by Mackenzi Lee
You know…..if there are infinite universes with infinite possibilities, then there exists a version of me that's a part of a science girl gang on a pirate expedition to save sea monsters, and one day, I will consume enough caffeine to vibrate my molecules at a frequency that allows me to pass between realities and retreat into that universe.
➽ The Wicker King (The Wicker King #1) by K. Ancrum
There is a unique sort of agony to this book that I can't exactly describe but it's not quite right and it leaves me cold. My heart feels both hollowed out and so heavy my chest could not hold it. The Wicker King beckoned me closer with delicate claws then sank its fangs into my heart and I think a part of me will never fully escape it. See, there are books you like and then there are books you end up thinking about in the middle of the night with a cosmic ache in your chest, feeling like what still existed of you has been wrung out with all the things you want to say but can't really articulate.
This book is one of them. (TW: violence, parental neglect, abuse, mental-illness (degenerative hallucinatory disorder), codependency, anxiety, panic attacks.)
➽ The Cruel Prince (The Folk of the Air #1) by Holly Black
*Tips mic* Thank you for joining me this evening. this song is called: Here's How I Feel About This Book. *Screams for 12 continuous hours*
I wish I could get a tattoo of the way this book made me feel because I don't think I'll ever be able to replicate the absolute love and yearning that came with the magic and pure dreaminess I felt whilst reading it. An absolute favorite.
➽ Verity by Colleen Hoover
Me, rollerblading into my therapist's office with sunglasses and a piña colada and dropping this book on the desk with a resounding thud: Lydia, you're not gonna fucking believe this!
Listen, you could read this book or you could just pull out a ouija board and summon a demon? I'm sure it'll have the same effect. I finished this book feeling completely sapped of life, as if I've been bleeding freely for the past few hours instead of simply reading. I still wish I could shake my head to dissolve the memory of this book, to disarrange it somehow. So, yes, of course, I recommend EVERYONE read it.
➽ Circe by Madeline Miller
Do you ever just get mad because you're spending your life paying rent and wishing you could take a break from the linear flow of time when you could have been a goddess living in an enchanted island that is only seen every ten years and is unreachable by men? You live with ancient queens of myth and you're so much a part of each other it was like a second soul inside your skin. You sing hymns, burn incenses, and make fragrant oils. You call birds to sing at your windows, fall asleep in patches of magical herbs with hair dripping all around you like a shawl and sit by the hearth with a lioness, cheeks glowing with the flames' light. Your skin is all luster and gleam and you're so far removed from the world's sorrows and so at peace and healthy. You live into 300 years, and in the space where legends and fairytales are gathering up words, your names are amongst them.
Because same.
➽ I Was Born for This by Alice Oseman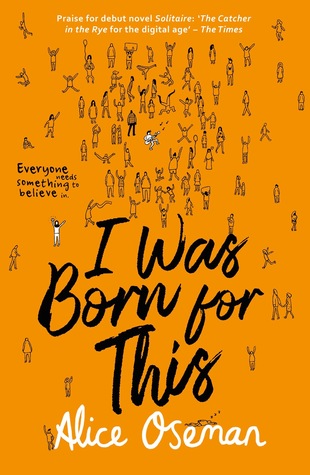 How do I mail one million hugs and kisses directly to Alice Oseman?
I feel like this book just dragged me into whatever living equivalent of heaven there is. Alice Oseman's books have the type of energy that will always add value to the space and lives of those who read them. They get under your skin and before you realize it, they seep into your veins and make your heart expand to make more room for them. Like, if you could chop open my heart right now, you would see that it was actually hundreds of bouquets of roses on each side with glitter spelling the characters' names all over!
➽ Sawkill Girls by Claire Legrand
I know that, objectively speaking, existing in this world would be maximally dreadful, but the concept of belonging to a group of SAPPHIC GIRLS who draw on their magical powers to FUCK UP the life of the island's bogeyman is firmly inside my circle of interests. I'm left with the overwhelming desire to stand in the middle of a circle that I've drawn using my blood on the top of a mountain during a full moon, summon a demon to slay it, perform at least one exorcism and take down a cult. And make some friends, too, I guess.
Seriously, READ THIS BOOK.
➽ Obsidio (The Illuminae Files #3) by Amie Kaufman and Jay Kristoff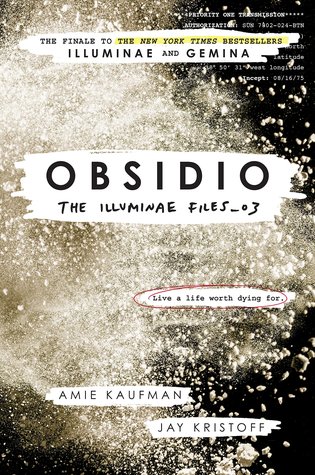 My feelings and I… we have been through a lot. Like, you know when you finish a really good series and you feel like you're intruding, but on the entire universe so there isn't really anywhere for you to leave, you're just stranded in the void? it's like your body isn't even yours and your existence isn't "there", as though you're the imposter in this body that you're occupying? I guess this is what happens when you spend so much time escaping in books that it takes you even longer to get ready to exist once it's all over.
---
And that's it! I'm looking forward to 2019. It's going to be That Year. I am speaking it into existence. I'm planting that seed and I will see the harvest!
Tell me all about your favorite books! Do we have any in common?