Your fav is problematic: me
*is emotionally and physically incapable of choosing between her favs*
All the ladies & gents & enby folks who are too indecisive to pick favourites, make some noise!!!!
Alright, SO. I wrote a post a couple days ago that featured exclusively my favorite releases of 2018 (you can find it HERE), but I've also gotten around to reading some amazing books from previous years that were collecting dust on my tbr pile, and I had the good fortune of being sent some equally amazing 2019 ARCs, all of which I really wanted to include in Best of 2018!
So, without further ado…
MY FAVORITE BACKLIST BOOKS
➽ The Nowhere Girls by Amy Reed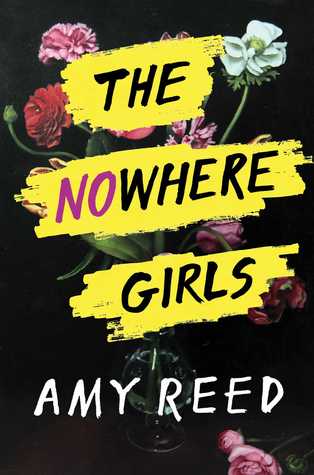 The Nowhere Girls is horrifying, magnificent, utterly unvarnished. It's one of those books you yearn to talk about with people, so faceted and powerful and unapologetic they are, so full of grace and so dangerously aslant our own day-to-day grinds. My entire review simply underscores how much sumptuous detail and dimensionality the author packed into her book—you just have to read it for yourself.
➽ If We Were Villains by M.L. Rio
If reading If We Were Villains doesn't make you want to get with a very tight-knit group of morally questionable Shakespeare devotees with an unhealthy obsession with aesthetics, and together you try to cover up a murder one of you committed, then who even are you?
➽ The Book Thief by Markus Zusak
Reading this book is like being given a history lesson but in the most emotionally damaging way possible.
➽ The Diviners (The Diviners #1) by Libba Bray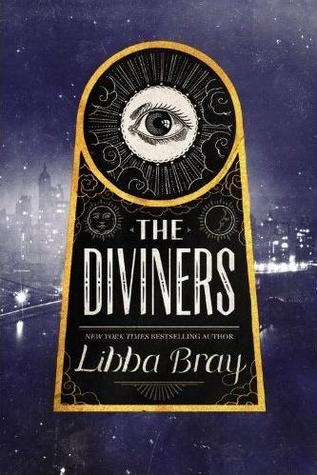 This book makes me feel so nostalgic for life in the 1920s New York which is weird because I wasn't even alive for that decade why do I miss it? Seriously. Is it just me or do other people get homesick from books? You miss the comforting feeling of the characters and the world created by the author and wish to stay long after you turn the last page?
The impossible wonder of an era I was never a part of still snags at me and I can't wait to read the rest of the series!
➽ The Bear and the Nightingale (Winternight Trilogy #1) by Katherine Arden
There's a weirdly intense spot in my heart occupied by so much love and appreciation for lushly written magical tales imbued with the feel of centuries-old fairy tales. There's just something extremely entrancing about this breed of fantasy that delves deep into the origins of storytelling and employs the stone foundation of fairytales to tell a story that is at once comforting and familiar as well as subversive, vibrant and new. The Bear and The Nightingale is a gorgeous medieval fable that blossoms into a thoughtful, emotionally complex tale. Every night, I would tell myself I'd just read a few chapters, and every night I'd blow past that because I simply couldn't put it down. Highly recommended!
➽ When the Moon Was Ours by Anna-Marie McLemore
How do Anna-Marie Mclemore's books always make me feel like I need to run barefoot through a misty forest, wearing a flower crown and dressed in velvet with rose balm on my lips and my bare shoulders plastered in pink bougainvillea flowers? They're vulnerable, hauntingly beautiful patchwork quilt of thoughts and emotions that leave your heart held tight and wishing you could transcend into their level of beauty and light and to be rid of all your feelings except for your love for them.
When The Moon Was Ours was no exception.
➽ Foolish Hearts by Emma Mills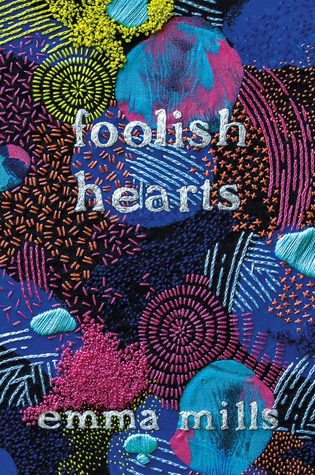 This book was like a face mask for my soul. And I think it could really use an extra page or two. Scratch that, maybe it's me, I just need more pages of:
✨ girls loving girls
✨ platonic displays of affection between boys
✨ siblings bonding over their shared love for video games
✨ just god-tier relationships in general
✨ boy bands and Shakespeare plays
✨ a game of fuck, marry, kill where Voldemort surprisingly doesn't get killed
✨ and a wholesome romance that made me painfully aware of the lack of cuddling I'm experiencing right now.
➽ The Fifth Season (The Broken Earth #1) by N.K. Jemisin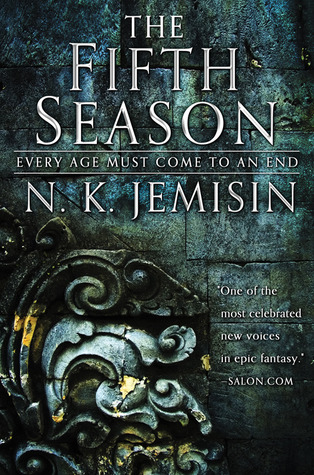 I can literally use the word "fuck" to display every emotion I have about this book. Like, I swear if I were a thousand years old and had already seen everything there is to see seven times over, the plot twists in this book would still have been about the last goddamn thing I'd have ever expected. Absolutely brilliant.
MY FAVORITES 2019 RELEASES
➽ The Wicked King (The Folk of the Air #2) by Holly Black
This book has made a great mess of my life. I keep thinking back to when I first read The Cruel Prince and how I was completely unaware of just how much this story would mean to me. My tiny human body isn't even big enough to hold all the love that's inside. I could fit a five bedroom house with a conservatory and a parking space in my heart, you can't even fathom this much love! In fact, it's now safe to assume that no matter what is happening at any given moment in time, the background noise going on in my heart is always love and appreciation for these books.
➽ 99 Percent Mine by Sally Thorne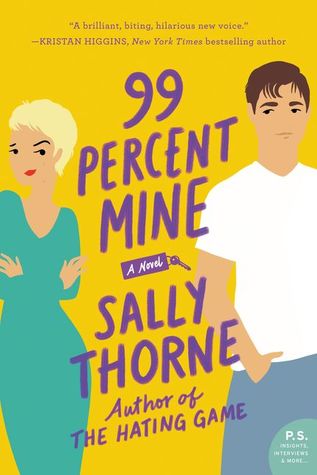 Reading romance is all fun and games until you finish the book and you're like, "I need something romantic to happen to me like, right fucking now."
The immense healing power of a good romance can never be overstated. Granted, I am not really a trained reader of romance. Usually, whenever I stumble upon one, I'm left feeling dissatisfied with the quality of my enamorment. I think "oh, that was ridiculous" or "eh, that was lame". With very few exceptions, I tend not to seek out adult contemporary romance. However, I don't know how I always forget HOW MUCH I ACTUALLY ENJOY READING IT, because every time I pick up a good one, it's like I'm seeing the sun after a lifetime of shadows. And 99 Percent Mine was no different!
➽ The Gilded Wolves (The Gilded Wolves #1) by Roshani Chokshi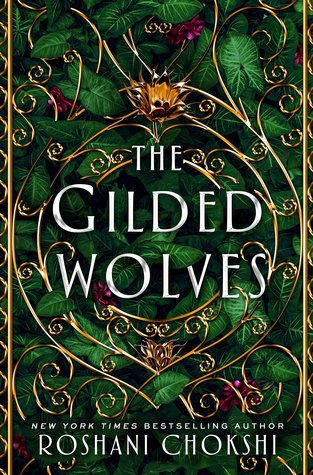 Everything I knew about The Gilded Wolves' fascinating premise led me to believe that it's going to dig in the talons of sentimentality and vibrate in the chambers of my heart and awaken my soul from a slumber that was far, far too long. I'm a sucker for tightly knit bands of outcasts and a good heist book, and I'm completely confident in stating, without an ounce of hyperbole, that this is one of the most fun books I've ever read! If you've never yet read a book by Roshani Chokshi, this would be a great place to start.
➽ Slayer (Slayer #1) by Kiersten White
You know when you've had a bad day but then you read a book for three uninterrupted hours and absorb the personalities and problems of these fictional characters and suddenly you're doing much better? YEAH SAME!
I guess now it's time to rewatch Buffy the Vampire Slayer in order to vaguely simulate companionship and a temporary sense of purpose!
---
Aaand that's a wrap! This has been an incredible year, book wise. I'm so grateful for this community for introducing me to so many excellent books and screaming with me about favorite fictional characters. I hope the new year treats you all very kindly!