What I should be worrying about: how am I going to pay for college??
What I'm actually worrying about: how the hell am I going to pay for all these 2019 releases????
So many incredible books are coming out this year and limiting this list to only 10 of them was the most stressful experience I've ever been made to endure. I'm pretty sure the number of books I've failed to feature on this list will be weighed against my soul on judgment day, and I will be cast into hell. But hey, I managed!
Now without further ado, here are my most anticipated released of 2019!
➽ The Priory of the Orange Tree by Samantha Shannon
Release date: February 26th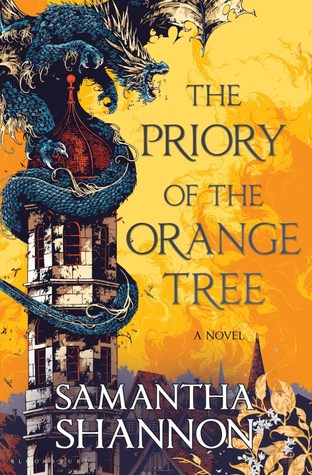 I am a simple woman. I hear the book has dragons in it. I see the book has a beautiful cover. I pre-order the book. [whispers] you should as well…
➽ We Hunt the Flame (We Hunt the Flame #1) by Hafsah Faizal
Release date: May 14th
This book: is an epic fantasy inspired by Ancient Arabia that follows a girl named Zafira who disguises herself as a man to seek a lost artifact that will restore magic to her cursed world. A prince is hunting her. Cue enemies to lovers roman-
me: *kicks down the door* I CAME AS SOON AS I HEARD
➽ King of Scars (Nikolai Duology #1) by Leigh Bardugo
Release date: January 29th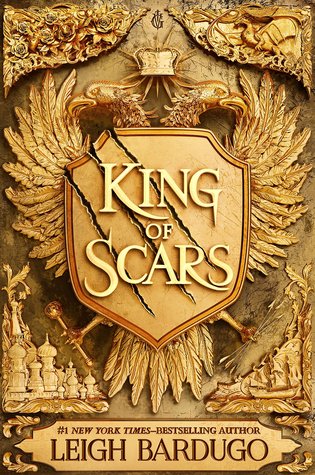 I'm so glad Leigh Bardugo is aware of her own mortality and is churning out a new series every year, like, yes queen!! make use of the book publishing industry available now to add to your legacy!!!!
➽ On the Come Up by Angie Thomas
Release date: February 5th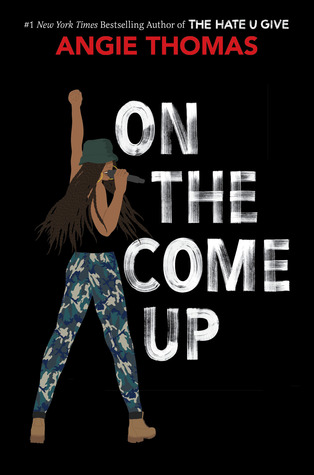 If you think for a second that I've only added this book to my tbr because Angie Thomas wrote it………then hell yes, you'd be absolutely CORRECT.
➽ Darkdawn (The Nevernight Chronicle #3) by Jay Kristoff
Release date: September 3rd
We all know Jay Kristoff would kill off characters from other books if he could but if something bad happens to Mia or Ashlin, I will burn this world down and salt the earth so nothing can grow for at least 100 years. I just want them to be wives in peace, alright.
➽ Brave Face by Shaun David Hutchinson
Release date: August 20th
Shaun David Hutchinson's books are amongst my favorites (We Are the Ants, especially, holds a dear spot in my heart), and when I heard he's written a memoir, I added it so fast to my Most Anticipated I practically gave myself whiplash. Can't for this book!
➽ The Dragon Republic (The Poppy War #2) by R.F. Kuang
Release date: August 6th
There's an alternate universe where I'm sitting at home already reading this book and I hope that version of me chokes for living MY dream. ALSO [screams through an oversized megaphone] THAT COVER!
➽ Spin the Dawn (The Blood of Stars #1) by Elizabeth Lim
Release date: July 30th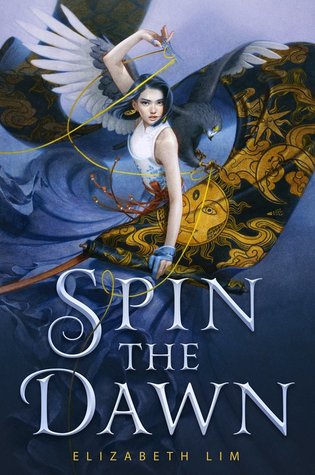 Project Runway meets Mulan sounds very interesting but I need this book for reasons that have everything to do with the cultivated vanity that's reserving my space in hell…..I mean, seriously, just look at THAT COVER.
➽ The Devouring Gray (The Devouring Gray #1) by Christine Lynn Herman
Release date: April 2nd
STRANGER THINGS MEETS THE RAVEN CYCLE.
I guess life is just that unimportant thing that's happening before April 2nd, 2019.
➽ I Wish You All the Best by Mason Deaver
Release date: May 14th
First of all, the Mona Lisa was found trembling in the Louvre Museum because of this cover. This book is own voices for non-binary rep and I am SO excited!
Aaand that's it! If any of you guys need me, I'll be down here on the floor slowly fading into an elaborately constructed maladaptive landscape where I'm already reading all of these books! But do tell me about your most anticipated 2019 releases! Any of them on this list 👀 ?
Top Ten Tuesday was created by That Artsy Reader Girl!