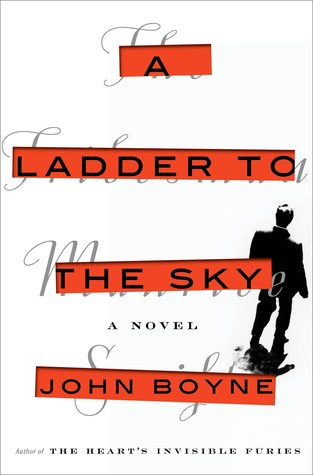 SYNOPSIS:
Maurice Swift is handsome, charming, and hungry for success. The one thing he doesn't have is talent – but he's not about to let a detail like that stand in his way. After all, a would-be writer can find stories anywhere. They don't need to be his own.
Working as a waiter in a West Berlin hotel in 1988, Maurice engineers the perfect opportunity: a chance encounter with celebrated novelist Erich Ackermann. He quickly ingratiates himself with the powerful – but desperately lonely – older man, teasing out of Erich a terrible, long-held secret about his activities during the war. Perfect material for Maurice's first novel.
Once Maurice has had a taste of literary fame, he knows he can stop at nothing in pursuit of that high. Moving from the Amalfi Coast, where he matches wits with Gore Vidal, to Manhattan and London, Maurice hones his talent for deceit and manipulation, preying on the talented and vulnerable in his cold-blooded climb to the top. But the higher he climbs, the further he has to fall…
---
RATING: ☆★☆★☆
I, personally, love reading books and straddling that fine line between "loving the book" and "wishing you could unhinge your jaw and a swarm of locusts fly out of your mouth to attack the book."
My feelings for this book are still flashing like a flipped coin, end over end—hate love hate love hate love—endlessly combining and recombining in the ceaseless effort at making sense. I feel morally and legally obligated to spread the good gospel about this story, but I don't want anyone to make the false assumption that I took pleasure in this reading experience. In fact, the first thing to spill out right after I turned that last page was a long string of four-letter words that I'm not going to deploy. Just know that Maurice Swift best be glad he doesn't exist because if I ever met him, I was going to punch him in multiple painful places.
So, what's this book about?
Maurice Swift wants to be a famous novelist. The desire to reach literary celebrity had never been so piercing. But Maurice doesn't have an original story to tell unless you ram it down his throat. Or, in the case of Erich Ackermann, Maurice pries into your breast with his charms and smiles and shucks it from you like oyster shells.
Erich, a closeted German novelist whose latest novel was a huge success, meets Maurice in a bar and invites him to assist him on his international book tour, all in the spirit of hope, for in the young Maurice, Erich Ackermann's starved and stunted romantic feelings found a place to fix. Erich tells Maurice the story of his youth in Nazi Germany and a terrible secret his mind had archived into a more distant past, and he does it all in good faith, but Maurice keeps it, in bad. Maurice prowls at Erich's edges, digs up the past, looking for a crack, inducing the old man to drag that festering memory into his mind…before he churns it into his first acclaimed novel and wreaks havoc upon Erich's life.
Unfortunately, Erich Ackermann's foolish heart is not the only one that had to be led away from his hopes to Maurice's. Maurice draws in men and women, who trust too easily and could not see into the cracks of the world, as if he were winding up a thread… before he snips that thread between them clean in half, deciding to never look back. This was his method: cruel, violent, effective. And I was chilled by it.
A Ladder to The Sky lit a hellfire in my heart. The thought of this book mixes up rancor, disgust, violence—and even affection—into an intolerable brew. I finished this book feeling as if the fragile filament that connected me to the real world fell slack all at once.  I felt dazed, even exhausted, feeling the trailing ends of the terrible things I'd read, and worse: the ricochet of my brief, brilliant joy, when, for an instant, I really believed the story was taking the turn I'd hoped for. But the wrongness of the ending held me completely rooted.
Yet, I found within myself, rising through all the trepidation and horror, a strange bubble of gladness: A Ladder to The sky is dazzling in its complexity, astounding in its fiendishness and astonishing in its sheer audacity. Any summary can hardly do justice to the mind-boggling complexity of the plot. John Boyne is an eloquent writer of provocative, layered dialogue and descriptions and I often found myself so awed by individual pages that I had to cry out about them to hapless people around me.
My mind felt needle-pricked. Each new twist threw me, staggering, and as I was tracing the implications of every new revelation, my small, sickly faith was eroding. I read with wide eyes and sick fascination as Maurice snatched at every opportunity with clawed hands, carving everyone he meets to their bones, gathering up their weaknesses and setting them with the rest of his collection. He mangles their emotions and they yield to his manipulations, even as they've felt for themselves a measure of the contempt Maurice felt for them.
That line from Villette,' said Dash quietly. 'How does it go? Where is the use of caring for him so very much? He is full of faults.'
'Funny,' said Gore, laughing a little. 'I was thinking about Wuthering Heights earlier, just before we met. You know you've gone off the deep end when you start obsessing about the Brontës.'
There was such desperation in him, and it left me wanting to arm myself and put my back against a wall. But I was angry too—rage pulsing up from my core like the shock wave of a blast, ripping through my horror. My fury, already blazing, burned hotter when we finally get Maurice's account. I really tried sifting his thoughts for glimpses that bore some semblance of goodness, but they were a lyre with only one string, and the note it played was his name. I honestly don't think I've ever despised a fictional character with such casanovian passion.
A deep penetration into the darkest and most harrowing corners of the human psyche, A Ladder to the Sky is an exhilarating, unsettling and invigoratingly original read. You may not grasp it yet—at least not consciously—but you'll be so preoccupied with Boyle stirring such a storm in your mind that you won't notice he's seized your heart in a pitiless grip as well.