I have a serious condition that's making me incapable of not adding books to my TBR (self-diagnosed).
When I die and my life flashes before my eyes, 30% of it will just be a sad montage of me mindlessly clicking the "Want to Read" button on Goodreads because the cover was either pretty, a friend posted a vaguely favorable status about it, or it was an unconscious decision since at this point, I keep finding books on my TBR that I have absolutely no recollection of adding. It's fucking nuts.
Anyway, without further ado here are the most recent additions to my To-Read list!
➽ Gods of Jade and Shadow by Silvia Moreno-Garcia
"The Mayan God of Death sends a young woman on a harrowing, life-changing journey in this dark fairy tale inspired by Mexican folklore, for readers of The Song of Achilles and Uprooted."
Sounds so interesting, right? That's exactly what I thought when I first read the synopsis and went to add the book to my TBR only to discover, unsurprised, that it was already there.
➽ No Place Like Here by Christina June
I have a vague memory of someone mentioning platonic friendships in the same sentence as this book. Maybe my brain just conjured that up right now to justify the fact that I have absolutely no self-control.
➽ Tunnel of Bones (Cassidy Blake #2) by Victoria Schwab
I said this once and I'll say it again: ghosts from the 1880s ARE OUT. That's it, they've had their time. Give me millennial ghosts in Coldplay t-shirts who deal primarily in vintage memes and watch Buzzfeed Unsolved and Brooklyn Nine-Nine religiously and sing "it's Britney, bitch" at 3 am just to aggravate you!
Victoria Schwab, I'm begging you.
➽ The Beautiful (The Beautiful #1) by Renée Ahdieh
You know that author whose work everyone else seems to enjoy and then there's you sitting on the bleachers, with two other miserable goblins, trying not to scowl at everyone's apparent joy because you….just…don't…get it? Yup. That's the extent of my history with Renee Ahdieh. But come on. Vampires? In New Orleans? I'm only human!
➽ Damsel by Elana K. Arnold
Sounds massively fucked up! I'm in.
➽ (Don't) Call Me Crazy (edited) by Kelly Jensen
Some of my favorite authors contributed to this anthology, such as: Victoria Schwab, Amy Reed, Libba Bray, so I'm really excited for this!
➽ Sapiens: A Brief History of Humankind by Yuval Noah Harari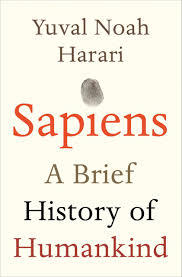 So, funny story: I have absolutely no memory of adding this book to my to-read list. Maybe I was in an intellectual mood at the time. I don't even know anymore.
➽ The Lost Man by Jane Harper
Every single thriller I've read recently has colossally let me down. Is it too much to ask to be completely, thoroughly mind-fucked? I think not! Rumor has it Jane Harper is just the author to deliver. Hence, why this book is on my tbr.
➽ An American Marriage by Tayari Jones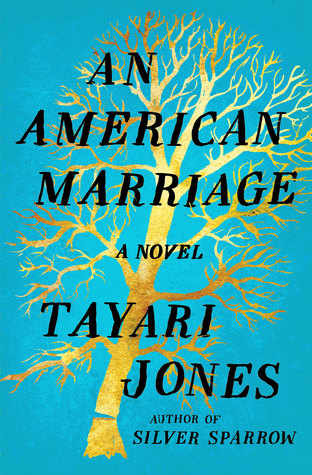 This book was named an Oprah's Book Club Selection and when Oprah tells you to read a book, you read the damn book!
➽ The Winter of the Witch (Winternight Trilogy #3) by Katherine Arden
I have a disease that makes me violently ship strong female characters with the all-powerful and seemingly monstrous love interests who only have a soft spot for them. It's called being a fucking genius. This is on my TBR for next month AND I CAN'T WAIT FOR MORE OF VASYA AND MOROZKO.
That's it, friends! Tell me about your recent additions! Do we have any of them in common?