For someone who claims to love books, I sure do spend a heck of lot of time not reading them. Today's post is going to be about books that I want to read but the process of actually picking them up is a parallel to some disgruntled, jaded old man reading the newspaper in the morning, or like, some hapless chap taking doomed steps up a few rickety wooden stairs to a guillotine.
Okay, that escalated way too quickly. But, point is: life is so hard when you have +200 books on your TBR list and very little time or motivation to pick them up.
This amazing tag was created by my friend, Jamieson, at Jamishelves. Thank you so much for tagging me! THIS WAS FUN!
Alright, now, let's get into the list!
---
1: A book that you feel you need to read because everyone talks about it
➽ Skyward (Skyward #1) by Brandon Sanderson
Me, while sipping apple juice out of a champagne glass and looking dramatically off into the distance: Ah yes, the hype.
I feel like every person I know and their mother have read this book. It does sound like something I'd be interested in (girl pilot and her AI-driven sidekick ship teaming up to battle aliens? hell yeah!) so we'll see!
2: A book that's really long
➽ The Way of Kings (The Stormlight Archive #1) by Brandon Sanderson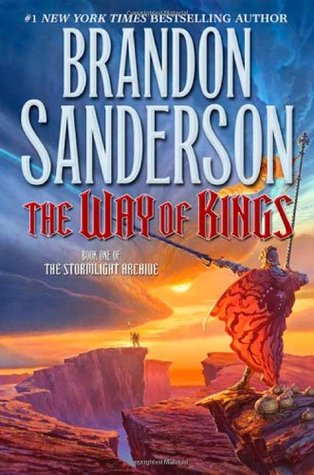 The very concept of reading this book genuinely terrifies and haunts me. I am scared of anyone who read it. Who are you and how do you have so much power? I read one chapter, realize how many are left and black out for the next week.
3: A book you've owned / had on your TBR for too long
➽  The Secret History by Donna Tartt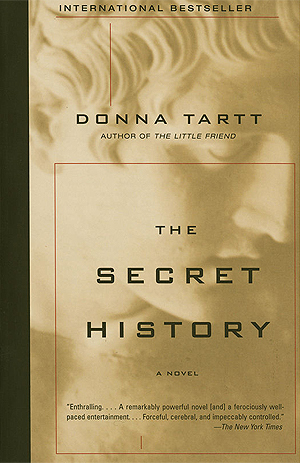 [Seductively lays across your lap and starts crying in a dignified manner] Listen, I will not survive being disappointed by this book!
No seriously, I've already given this book a five-stars rating in my heart and I am terrified that it will not live up to my unrealistically mountainous expectations!
4: A book that is 'required' reading (eg, school text, really popular classic – something you feel obligated to read!)
➽ Middlesex by Jeffrey Eugenides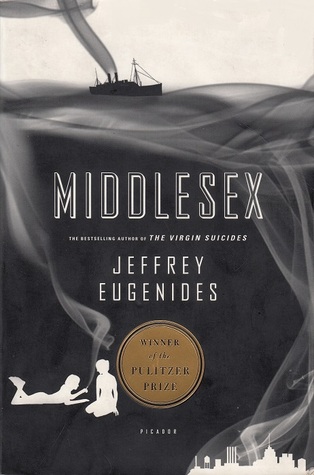 I'm sure this book is amazing and all, but the instant reading a book–any book–becomes something you have to do in order to get a good grade…I'm already annoyed with said book and ready for it to be over, you feel?
5: A book that intimidates you
➽ Black Leopard, Red Wolf (The Dark Star Trilogy, #1) by Marlon James
I read a couple of pages of this book last week and I swear it made me feel like I was awake during surgery. I just didn't have the mental bandwidth for it at the time but I'm planning on reading it next week so please send me some good vibes via your earthly vibrations!
6: A book that you think might be slow
➽ Kings of the Wyld (The Band #1) by Nicholas Eames
I think this book might . . . maybe . . . kind of . . . sort of . . . possibly . . . be . . slow-paced, but I have no evidence to support this claim. It's possible my brain just conjured this up to conceal my embarrassing tendency to buy books I have no idea what they're about, or if I'll even enjoy them for no reason other than that I'm addictive to the ephemeral feeling of fictitious purpose and false fulfillment.
7: A book you need to be in the right mood for
➽ The Ghosts of Heaven by Marcus Sedgwick
If only I had a dollar for every time I bought a book thinking, "oh my god I'm so excited to start this! I'm reading it the moment I get home!", then fast-forward two years later and guess which book is still collecting dust on my shelves? Yep.
8: A book you're unsure if you will like
➽ Red Rising (Red Rising Saga #1) by Pierce Brown
This is going to sound positively insane, but you know when someone you–let's say–dislike with a Casanovian passion loves something you were interested in and it's like you can see the slime they leave all over it and now it's ruined forever? No? Just me? Anyway, due to those unfortunate circumstances, I've been putting off reading this book for many years. To quote the great philosopher of his time, Kaz Brekker, "I don't hold a grudge. I cradle it. I coddle it. I feed it fine cuts of meat and send it to the best schools. I nurture my grudges."
---
Aaand that's a wrap! Thank you so much for reading! I'm curious to know which of the books on your TBR would make it to list!
I am tagging: May @ Forever and Everly | Ju @ Paper Blots | Elise @ The Bookish Actress | Lily @ Sprinkles of Dreams | Solly @ The Bookish King| Seggy @ Sage Shelves | Laura @ Green Tea & Paperbacks | Caidyn and Chantel @ bwreviewsblog | Taiwo @ A Lifestyle Nerd | Taryn @ Taryn And Her Books | Taylor @ Nerd Narration | Sil @ Silvia Reads Books | Nenia @ Readasaurus Reviews | Lilly @ Lair of Dreams | Inge @ Of Wonderland | Ilsa @ A Whisper of Ink | Mel @ Meltotheany | Sierra @ Sierra Elmore | CW @ The Quiet Pond | Fadwa @ Word Wonders | Emma @ Emma Reads