As an avid reader/devourer of novels and a Muslim, I often have to scrounge to find even a handful of titles that represent this aspect of my identity. Luckily, these past couple years saw the release of so many incredible books that portray various Muslim experiences and I genuinely struggle to adequately express the feeling of contentment and gratitude that accompanies seeing yourself reflected on the page. In the following list are 5 books with Muslim protagonists that I absolutely adore and that you do not wanna miss!
So, without further ado…

➽ Love From A to Z by S.K. Ali
Love from A to Z is one of the most unapologetically Muslim books that I've ever read, and I'm so glad it exists. It's a masterful, unsparing exploration of the distorting weight of prejudice, discrimination, racism and Islamophobia, and a remarkably lifelike portrait of what it's like to be Muslim today.  This book resonated in chambers of my heart I'd never known existed. It stirred memories too deep to claim, and it all poured out of me and onto every surface, taking something vital with it. There is still an expansiveness in my chest that reminds me of how important voices like these are, for readers like us. This feeling is a language all its own: to reach and find, to be reached for and found, to belong to a mutual certainty. Love from A to Z came out April 30th and I cannot recommend this book highly enough!
➽ A Very Large Expanse of Sea by Tahereh Mafi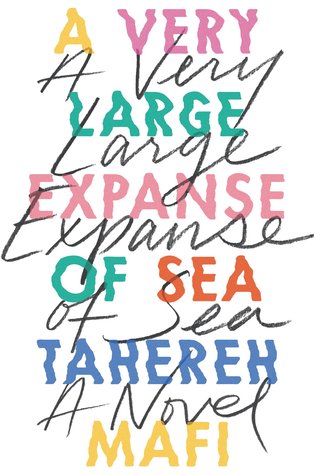 Y'all mind if I cry because if you'd told 16 year-old me that one day I'll read a NYT best-selling book where a Muslim Hijabi teen gets her own coming of age story and her own big romance instead of being the token (stereotyped) minority character or some cultural prop used only to further the writer's favorite white girl…it would have made a world of difference.
A Large Expanse of Sea is a beautiful read that alternates between soul-wrenching, haunting and entrancing. An absolute must read!
➽ The Weight of Our Sky by Hanna Alkaf 
The Weight of Our Sky is a labor of great pain, but it's also a labor of tremendous love. To see Alkaf  devote substantial effort and attention to the subject of mental illness and treat it with seriousness, and to see her use her protagonist's–Melati's–experience as a fulcrum from which to examine the taboo surrounding mental health, especially within Muslim communities, snagged at my heart the most. There's a real stigmatization of mental illness in Muslim societies, and in many senses, this owes more to culture than Islam in itself. Books like The Weight of Our Sky are so important because they open the door wide open for conversation. It's important to talk about mental illness. It's important to address the extremely negative and non-medical perceptions a lot of Muslims have about mental illness. This is a deeply affecting novel that belongs on everyone's To-Be-Read list!
➽ Bright We Burn (The Conqueror's Saga #3) by Kiersten White
Oh my God, I love this series SO MUCH. The only way I could accurately get across my passion is either in multi-page, overtly dramatic, 19th-century-style rose-scented love letters or just a live footage of me breakdancing while crying for five minutes straight.
I can't possibly convey what reading a series that centers queer Muslim characters meant to me or come even close to describing the quaking moment of recognition, the shock of the familiar and how it all felt like being held close in a dimly lit room and being told "I see you, I'm proud of you and I'm rooting for you." In a time when our community still gets little to no representation at all in the media, seeing myself in these characters was truly a cathartic experience. And for that, I honestly feel like I should have a whole separate heart for loving this series because it's an entire different feeling than anything I feel for everything else.
➽ I Was Born for This by Alice Oseman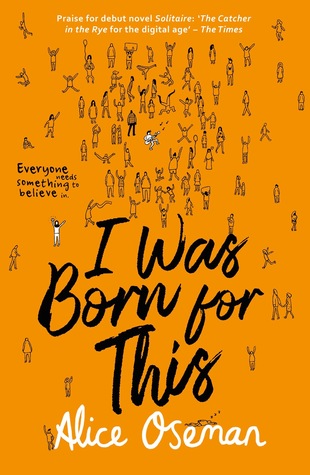 This book  dragged me into whatever living equivalent of heaven there is. Alice Oseman's books have the type of energy that will always add value to the space and lives of those who read them. And I Was Born for This was no different.
The story follows Angel Rahimi, a hijabi Muslim teen who unexpectedly meets a member of her favorite boy band. This is many things. It's the unbridled happiness of being young, it's the dizziness that comes from belonging to something extraordinary, it's wistful and often complicated but chaotically beautiful feelings, and Alice Oseman found a way, as always, to powerfully capture such a kaleidoscope of emotions. Also, every single character made me  go (ノ◕ヮ◕)ノ *:゚. I love them.
---
Aaand that's a wrap! I hope this post introduces you to a new fav! I may have missed your favorite Muslim YA, and to that I say, tell me more! I'd love to add more books to this list!